15.09.2015
I will be a member of jury in the FIAP international photo salon "Child 2015"
02.03.2014
I was named FSS 1st Class photographer of The Photo Association of Serbian Photographers
I was also awarded as one of top ten of the most successfull FSS photographers
05.02.2014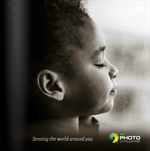 Photo "Alice" published in Metro Photo Challenge Photobook
The general theme was: "Capture the human sense"...
"Alice" - chosen among over of 20000 shots in the "Touch" theme section
Here you are the link to the photobook:
Metro Photo Challenge
https://issuu.com/metrointernational/docs/20140129_xx_metro-photo-challenge/1?e=0/6703010/
28.06.2013
Geo France Magazine published my picture in May Issue
Best regards and thanks for all help to: Magdalena Herrera, Nataly Bideau, Catherine Villeneuve, Florent Mariaud & Lee Riley who
made it real
07.02.2013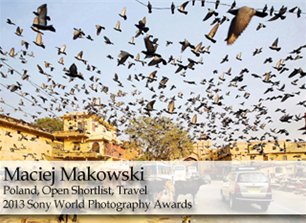 Shot "Soul of Sir Hitchcock" in Top Ten of the Sony Awards 2013 - Travel
Work has been selected from 54851 images entered from 170 countries
Here you can find a link to www of organizer of the competition- World Photography Organisation:
Sony Awards 2013
http://worldphoto.org/about-the-sony-world-photography-awards/
15.12.2012

On 15th of December of 2012th I was named of Artist in Photography of the Republic of Poland
by Polish Republic's Photoclub Association of Authors - Official FIAP Representative in Poland
05.10.2012
After I was awarded Grand Prix for the best photo and Gold FIAP medal in International photo contest "Child" 2012
I was invited by organizer for opening ceremony to Zajecar - Serbia.
The ceremony has started on 5th of October in Zajecar.
Here you can find some shots from that event: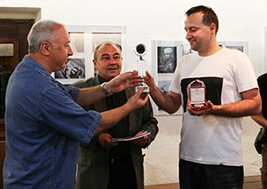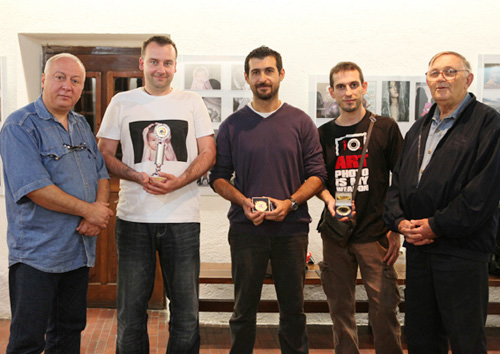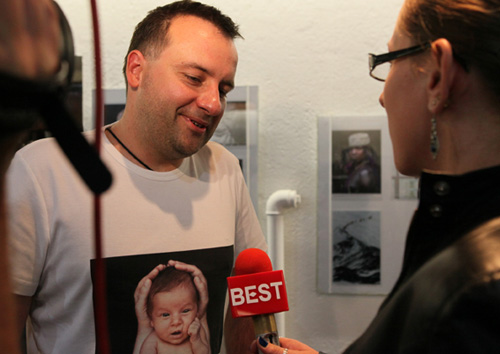 And link to Photoclub 202 website:
Child 2012
http://www.photoclub202.com
05.10.2012
Ladies & Gentleman! I have got a honour to introduce you my photo-friend Leszek Paradowski.
There is also special occasion !!! He was named the best author of Trierenberg Super Circuit 2012
the biggest and the most prestiguous photo contest !!!
He is a first author from Poland who achieved it so far, so Leszek CONGRATULATION !!!
Here you can find shot from the opening ceremony: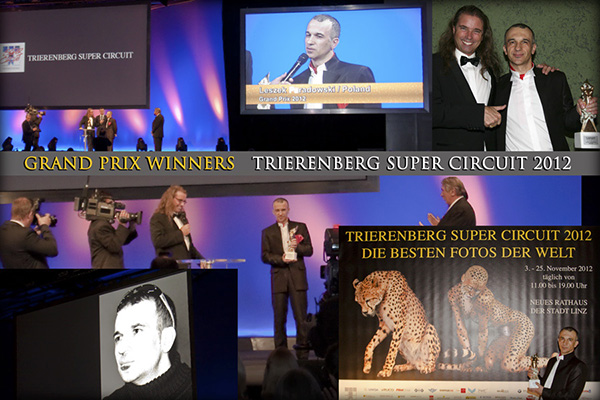 And link to his website:
Leszek Paradowski
http://www.paradowski.net.pl
16.12.2011
16th December 2011 in Warsaw, there was a ceremony finishig Polish Leading Presidency of UE
One of events was International photo contest: "Lens on development"
organized by Ministry of Foreign Affairs of the Republic of Poland
I was awarded 2nd place in Photo essay theme
Shot from the ceremony: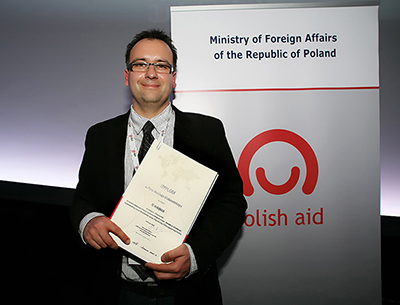 welcome to original www of the contest:
Rozwój w obiektywie
http://www.photo2011.eu/pl/odpowiedz/macload/413